Sponsoring Luge: Tim Hartmann
Soon, it is this time of the year again, where sleds, bobsleds ski will be the biggest attention of the news and television again since the next winter olympics coming up. Only a few sports offer so much dynamic and speed like those in winter. Splitseconds for important decisions require high percision for man, machine and tools. Cause one part of a second can be the part missing to be the best.
The early bird catches the worm and so do everyone who wants to be one of the greatest. But unlike the sports of average, the requirements for joining a championchip are a lot higher within hesse.
Germany is one of the few lucky states of the world which has 4 different bobsled and luge courses to train those required skills. This means, if you posess the right equipment, and the right tools, but need to travel to the destination, the atheltics and their teams need to travel a far distance every time they have to train however.
With 120 km/h (74 mph) into the curves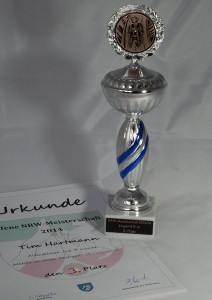 Once you are on the track and see the shining trophy in your hands, all of the stressful travels are instantly forgotten as they go home. The difference between the speed on the highway and within the track isn't as big as most imagine. If Tim Hartmann rides down the track toward the goal, he moves with more then 120 km/h / 74 mp/h down the pipes and that even in his young age. Every turn and every curve must be perfect to prevent him to fall. This make it necessary to train daily and keep the high percision: like measuring within thinnest tolerance ranges.
If someone want to know how it feels to ride a bobsled can watch on YouTube how it looks like to ride one.
For more information visit the hompeage of the TSV 09 .